Laser Hair Removal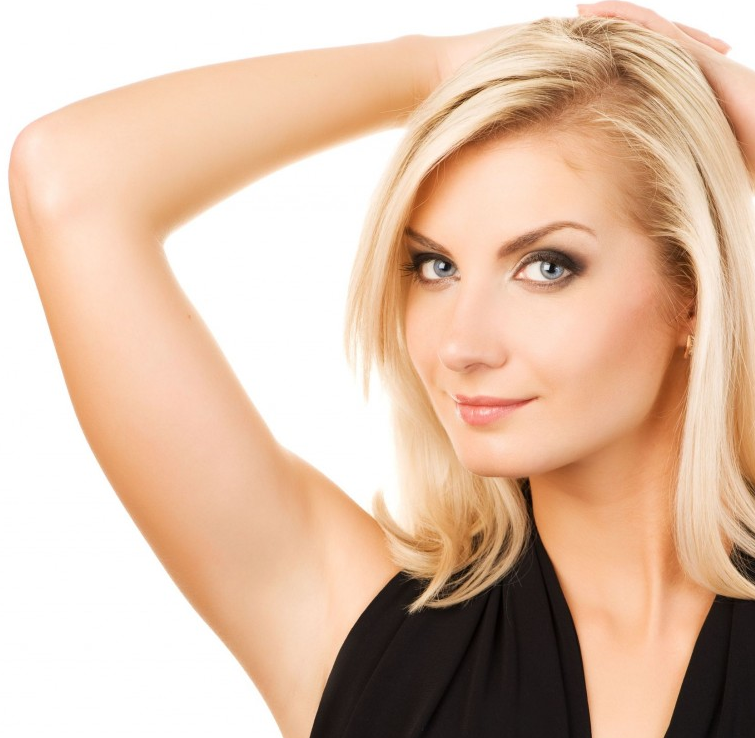 Say goodbye to the pain, hassle and mess of shaving, waxing and tweezing. Say goodbye to nicks, cuts, stubble and ingrown hair. With Laser hair removal is the use of laser energy to produce long-term hair reduction. This is accomplished by producing heat in the hair, which is transferred to the hair follicle, which in-turn produces inflammation, and this inflammation sends a signal to the hair follicle to go into the resting (telogen) phase.
What is a laser, really?
First of all, what is a laser? A laser is a device that produces light of a single color or wavelength. In dermatology, these lasers produce pulses of high-energy light that is taken up by the desired target. In the case of hair removal, the target is the melanin pigment contained within the hair shaft.
A delicate balance
The tricky part of laser hair removal is targeting the hair shaft without damaging the melanin pigment in the surface of the skin. Thus the laser light has to be on long enough to heat the hair, but not too long to allow that heat to spread to the surrounding skin causing damage. In addition, the darker a patient's skin, the more difficult it is to avoid injuring the surface of the skin while treating the hair. For this reason, there are three main types of hair removal lasers that are used today, and depending on the thickness of the hair and the color of the skin, one laser may provide better results as compared to another laser.