Ina Lutin, RN, CPCP, FAAM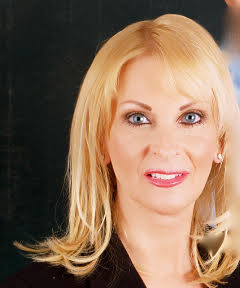 Ina Lutin, RN, FAAM, CPCP, is the Director of Aesthetics at Women's Health and Wellness. She has been involved with women's health for more than 30 years as a registered nurse both in private practice and at Long Island Jewish Hospital.
Her background in women's health and her interest in beauty and skin care were the catalysts in pursuing an aesthetics career a decade ago. She is trained and experienced in microdermabrasion, laser hair removal, IPL photofacial treatment as well as all phases of skincare. She has advanced credentials in Botox, Restylane, Radiesse, Juvederm and other dermal fillers.
Ina is a board-certified permanent cosmetics specialist. She received her training at the world-renowned Beau Institute of Permanent Cosmetics and later at the Gustefella Institute.
Ina's approach has been to work with clients on a personal basis and develop treatments and procedures that best serve their needs.
Advanced Clinical Aesthetics – Certification in Restylane and Botox,
Post Graduate Institute – Advanced Certification in Botox, Restylane, Radiesse, Juvederm and other dermal fillers.
Laser/Light Seminar Series Palomar Medical Technologies
Pulsed Light Systems Palomar Medical Technologies
Recognized by Empire Who's Who Registry
Frequent Aesthetics Contributor to Long Island Image Magazine
Member of Association of Aesthetic Nurses
Board Certified American Academy of Micropigmentation
Member Society of Permanent Cosmetic Professionals
Certified in Advanced Laser Techniques