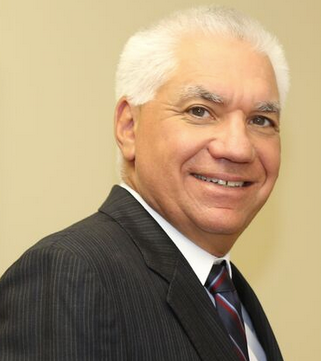 Evan B. Shapiro, M.D. received his degree of medicine from SUNY at Buffalo in May 1981. He then completed a residency and chief residency in obstetrics and gynecology in June 1985 at Long Island Jewish Hospital. Dr. Shapiro joined an established Ob-Gyn private practice group in July 1985.
In April 1998, Dr. Shapiro was recruited to be the chief of the obstetrical and gynecological divisor of ProHEALTH care associates, LLP, a large multi specially medical group that included approximately 100 providers. At the completion of five years as division chief, he founded Women's Health and Wellness, a full service Ob-Gyn medical practice and a state of the art medical spa with two locations.
Dr. Shapiro along with maintaining an active obstetrical and gynecological medical and surgical practice, he is an associate of the American Academy of Cosmetic Surgery and is certified to perform botox injections, dermal fillers, IPL hair removal and fotofacial treatments as well as sclerotherapy.
Dr. Shapiro is also a pioneer in the field of non surgical treatment for uterine fibroids. The newest treatment, FDA approved in October 2004, is a procedure called ExAblate which uses MRI guided focused ultrasound to treat the fibroids while the patient is awake and able to return to normal activity the following day.
Education
1973 – 1977 B.A. SUNY at Buffalo
1975 – 1977 Roswell Park Memorial Institute
1977 – 1981 M.D. SUNY at Buffalo
Post Graduate Training
1981 – 1982 PGY I, Long Island Jewish Hospital – Obstetrics & Gynecology
1982 – 1985 PGY II-IV Long Island Jewish Hospital – Obstetrics & Gynecology
Professional Employment and Hospital Appointments
Director of Women's Health & Wellness, Dec 2003 '-Present
Division Chief of OB/GYN – ProHealth Care Associates, LLP, April 1998 – April 2003
Multi-specialty Group Private Practice – ProHealth Care Associates, LLP, April 1998 – Dec 2003
Service Attending – Long Island Jewish Hospital, 1993 – Present
Group Private Practice, July 1985 – April 1998
Associate Attending – Long Island Jewish Medical Center, July 1985 – Present
Clinical Instructor – Albert Einstein College of Medicine, 1993 – Present
Active Staff/Assistant Attending – North Shore University Hospital, 2001 – Present
Winthrop University Hospital, June 2005
Board Certification
American Board of Obstetrics and Gynecology, 1987
American board of Obstetrics and Gynecology – Recertification, 1997
Professional Society Membership
Fellow, American College of Obstetrics and Gynecology
Member: Queens Medical Society; Nassau Medical Society
Member: Queens Gynecological Society; Gynecological Laser Society
Member: The American Association of Gynecologic Laparoscopists
Member: Gynecologic Surgery Society
Other Professional Activities
Utilization Review Committee – Long Island Jewish Hospital
Gynecological Laparoscopy Committee – Long Island Jewish Hospital
Ob-Gyn Marketing Committee – Long Island Jewish Hospital
Board of Directors of the Independent Practice Association of Long Island, Inc.
Oxford Health Plans' Ob-Gyn Expert Advisory Panel Member