BOTOX®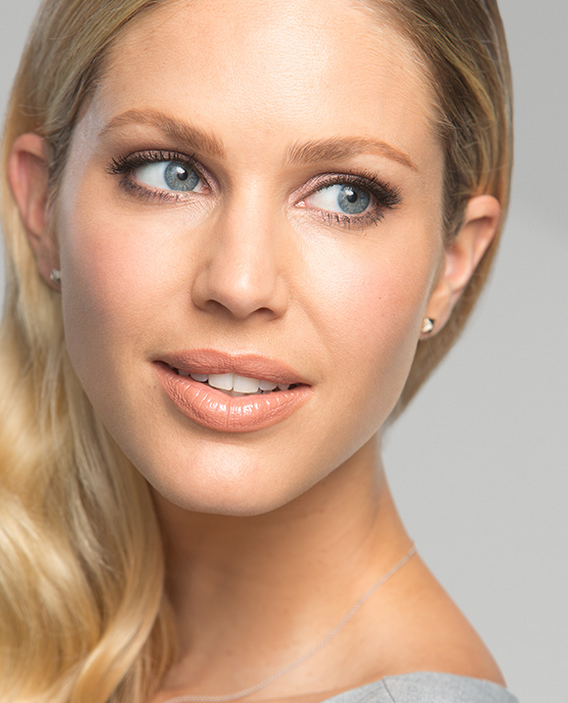 BOTOX® Cosmetic is a prescription medicine that is injected into muscles and used to temporarily improve the look of both moderate to severe crow's feet lines and frown lines between the eyebrows in adults.
BOTOX® Cosmetic is one of the most extensively studied medical aesthetic treatments and is approved for cosmetic use in 78 countries.* BOTOX® Cosmetic has a record of experience that aesthetic providers know and trust. And, the safety and efficacy of BOTOX® Cosmetic have been evaluated in both Allergan sponsored clinical trials as well as in 417 peer-reviewed articles in scientific and medical journals.
HOW DOES BOTOX ® COSMETIC WORK?
For the frown lines area, your provider will administer 5 injections into muscles in your forehead—1 in the procerus muscle and 4 in the corrugator muscles.
Injecting BOTOX® Cosmetic into the muscles that cause frown lines temporarily reduces the activity of those muscles. The result is a reduction in the appearance of those lines.
BOTOX® Cosmetic targets one of the underlying causes of frown lines and crow's feet—the repeated muscle contractions from frowning and squinting over the years. Your provider will inject these muscles with BOTOX® Cosmetic to temporarily reduce muscle activity. You will begin to notice a visible smoothing of your crow's feet lines and frown lines between your brows.
At Women's Health and Wellness, you have the peace of mind knowing that a licensed, experienced professional will administer your BOTOX® treatment. BOTOX® is FDA-approved, and it has been used by millions of women and men. Results last 3 to 4 months.